High-level bike servicing at the heart of Auckland's CBD
ROAD, MTB, BMX, E-Bikes ETC
VBike has a premier bike servicing center. Wether it be a simple flat tire or a comprehensive full strip down service we will have you back on the road quickly. Estimates are free; Bring in your bike and we'll recommend what we believe needs to be done.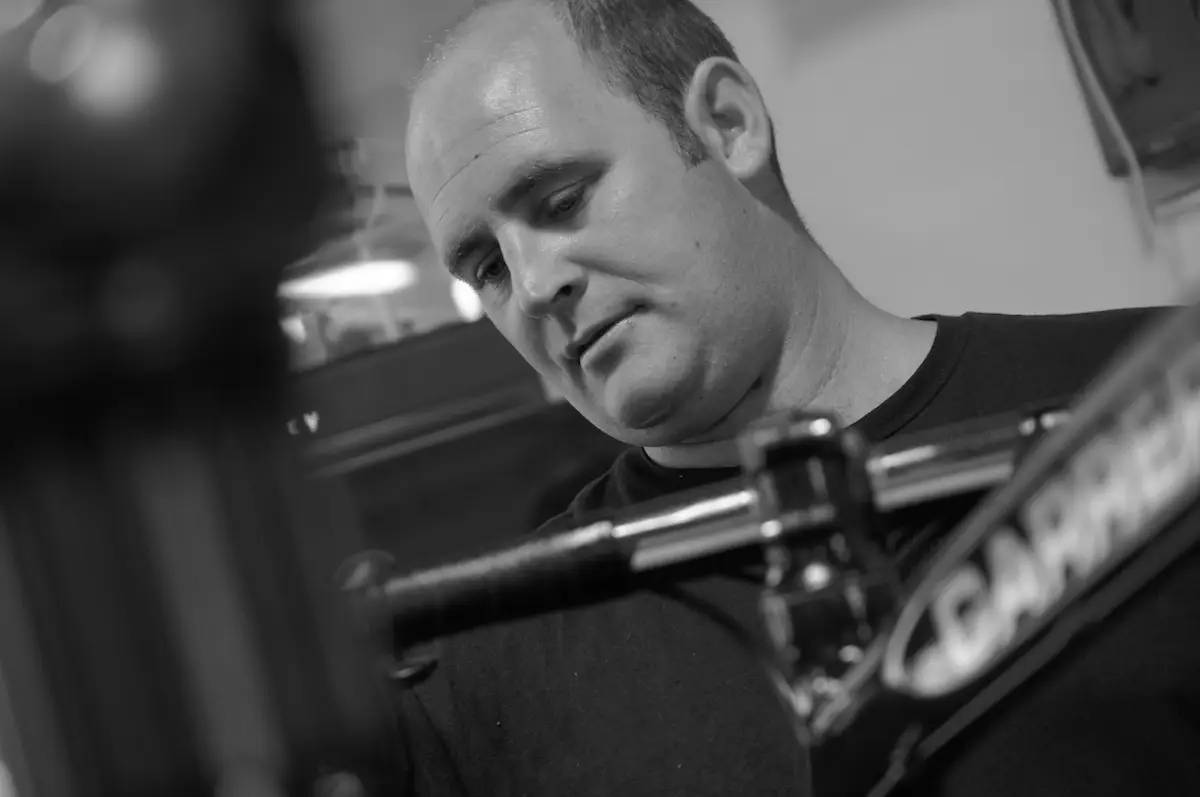 Ant has many years of experience wrenching for New Zealand's best. With a magpie's eye for detail and Cipollini's eye for style, Ant will turn your beloved old road bike back into a work of art - or build your next masterpiece, (complete with custom wheels). It might be worth popping by and buying him a hot chocolate with caramel.
Our Service / Repair Options
This service is a high quality option for people looking for someTLC on their beloved machine. The aim of this service is to bring your bike back to near showroom condition
Includes
Full strip, clean, lube and polish of drive train, headset and bottom bracket
Full gear and brake tune and replacement of any damaged or worn cables and parts
Front and Rear wheel true
Safety check of tyres, frame, forks and brake pads etc.
Full bike clean, grease, and polish
We only use the best quality lubricants and carbon specific polish for this service.
Standard Service (60 Mins)
Our standard servicing option
Includes
Gear tune
Brake Tune
Minor wheel true
Tyre pressure check
Light clean + polish (frame and forks only)
Test ride
Pre Race Service (30-45 Mins)
A pre race check for your machine
Includes
Safety inspection to make sure that everything on your bike runs smooth as silk for your race
Gear and brake cable assessment and replacement if necessary. (If you feel your cables may need replacing please book in at least 7 days before your race to allow for the cables to stretch)
Tyre pressure check
Re-lube of chain with race oil if required
Swap/fit of race tyres to bike
Drivetrain recondition (1.5 Hours)
Includes

Chain test for any stretch
Degrease crankset, cassette and derailleurs (including jockey wheels)
Remove, clean and re-grease the bottom bracket
Re-grease/lubricate all component pivot and joining points
Reassemble and tune all components
Test ride
Bottom Bracket Recondition (45 Mins)
A complete strip down and re-grease of your Bottom Bracket to eliminate the dreaded creaking and clicking
Includes
Complete clean and de-grease of bottom bracket shell/BB cups
Re-grease the entire bottom bracket area using only the finest waterproof grease
Safety inspection of the bottom bracket area
For all other bookings, follow up appointments or parts fitting
please contact us.
Email: info@vbike.co.nz
or
Call:09 215 2136