The secret to life is body movement
GETTING STARTED AT VBIKE IS EASY.
At VBike we love helping people get fit, have fun and stay healthy. It starts with a simple fitness test so we can plug you into our training programmes at your fitness level, very simple and very personalised.
Just book your free intro and come along with your bike or use one of ours. Allow at least an hour for your fitness assessment and tour.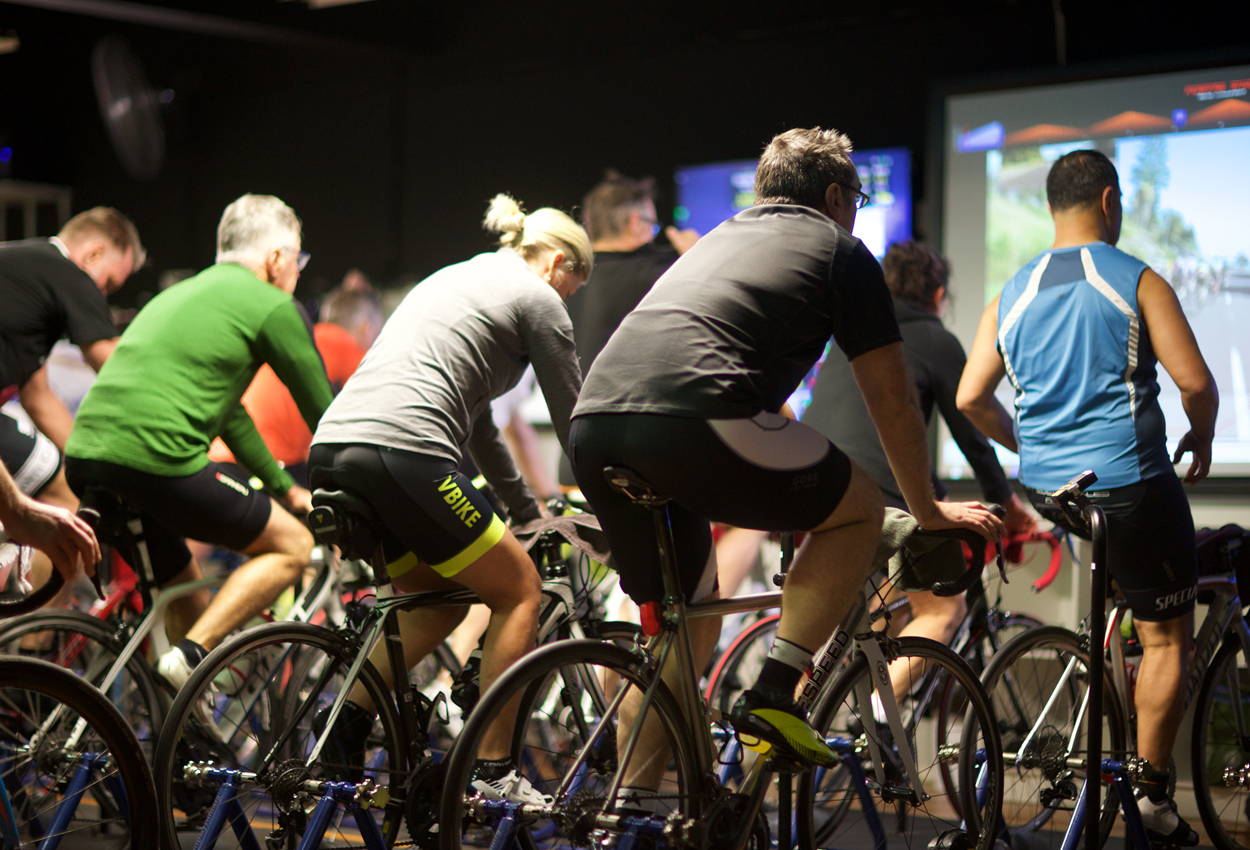 Our free intro includes a fitness assessment and consultation. We'll show you around, ask about your cycling history and do a FTP test (Functional Threshold Power). This gives us the FTP score we need to customise every indoor cycling training session to you. You don't need to train for your FTP test.
If you feel like you're ready to jump on board and join the team already, then choose one of our memberships options which include one, six and twelve-month memberships as well as concession cards or casual drop-ins.
You can book and manage classes whatever way suits you best with our member portal or the Gymmaster app. Choose from five types of workouts – hills, threshold, strength, endurance & strength or Saturday morning's two-hour movie class (available to 12-month members only). Want to do a course simulation instead of a class? Just ask and we'll book a time.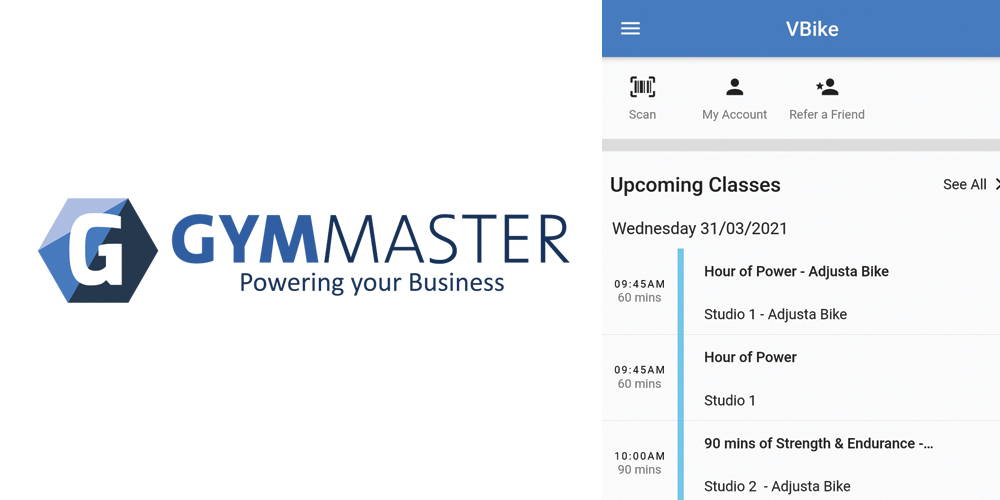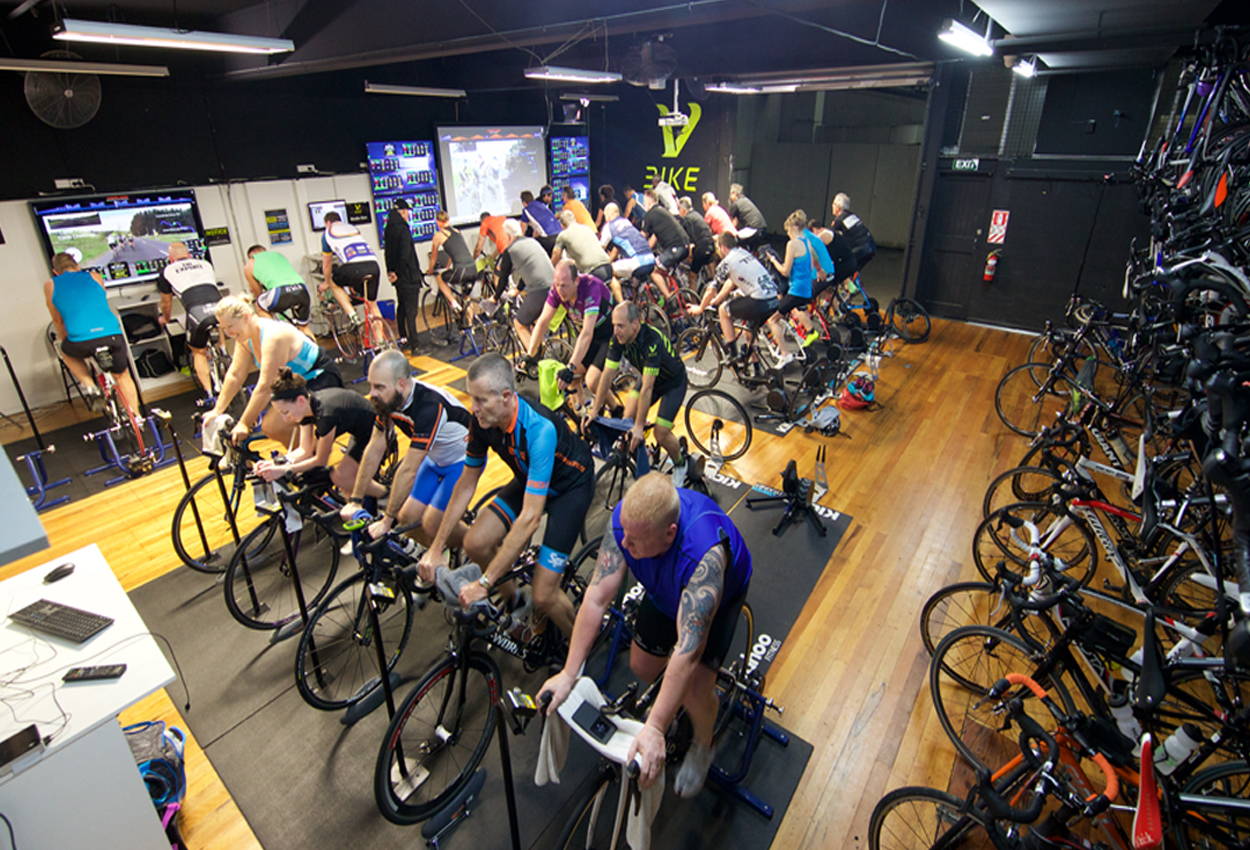 Whether you want to get faster, get a personal best, lose weight or simply get into cycling, training consistently at VBike will help you to achieve your goal.
MEASURE YOUR FITNESS GAINS
You'll start seeing and feeling improvements in your cycling after just a few regular sessions. Regularly retaking a FTP test (around every three months) helps you to monitor your progress and, most importantly, keeps workouts aligned to your current fitness – so you're always reaching for the next level.
BECOME PART OF THE VBIKE BUNCH
Cycling at its heart is social. VBike is a friendly place and the team will always take an interest in how you're doing and introduce you to other members. To stay across what's happening, just like our FaceBook page and sign up (below) to our newsletter.
Training at VBike means you always know what is going well and where you might need to improve. No more guesswork. You'll have everything you need to quickly and easily take your cycling to the next level.